Monthly Archives:
January 2014
Thanks again to our client, friend and community activist, Raymund King for inviting Epiphany Financial and my partner Mary Kane Lyons of Personal Economics Group to sponsor and contribute to "Kids Vision for Life" charity event. Join us on the 28th of January at 6:30pm at the Murray Covens Contemporary Art Gallery to have a good time AND help a great cause!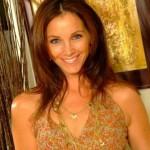 Art, Vision, and Runway Models: Kicking off Kids Vision For Life
Come and join us as we celebrate spinning off Kids Vision for Life or "KVFL" (www.kidsvisionforlife.com) as an independent non-profit entity, while we enjoy the fabulous contemporary art stylings of former runway model turned artist Renea Menzies (www.reneamenzies.com), presented by our very own runway models as well as some finalists of the Miss Texas-DFW Pageant program (www.misstexas.org).